The Big Game Giveaway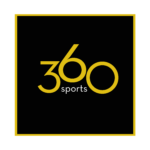 Palm Springs | Rancho Mirage | Cathedral City

September 3 – February 12

360 Sports is your football headquarters! Join us during game time* and receive a raffle ticket for a chance to win prizes and a $50 Visa Gift Card.
*On select dates and times.
Grand Prize Giveaway | February 12
Raffle participants will be entered for a chance to win an Agua Caliente Casino Staycation! 
Package Includes:
2-Night Stay at Agua Caliente Rancho Mirage
2 tickets to The Show
360 Sports Gift Certificate
Sunstone Spa Gift Certificate

Click to view the full schedule.

How the raffles work:
To receive a raffle ticket, sign up with our partnering radio station at 360 Sports.
Winners will be announced at random and at the end of the game, there will be one winner of a $50 Visa Gift Card.
All remaining raffle tickets will be put into a bucket each week and at the Big Game on February 12, there will be one winner selected at each casino to win the Agua Caliente Staycation. 
Agua Caliente Rancho Mirage
Thursdays | 93.7 KCLB
Saturdays | Mix 100.5
Agua Caliente Palm Springs
Thursdays | The Eagle 106.9
Sundays | Mix 100.5
Mondays | The Eagle 106.9
Agua Caliente Cathedral City
Sundays | 93.7 KCLB
Mondays | U-92.7